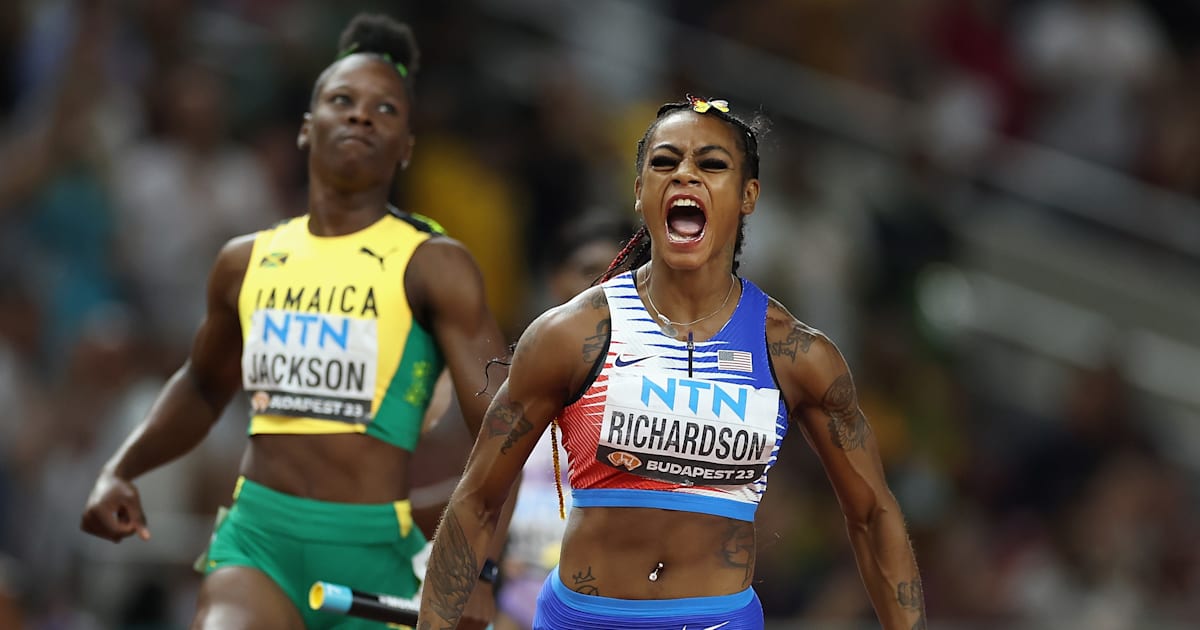 Sha'Carri Richardson has had a remarkable 2023 season, marked by her consistent performance and growth as an athlete. Throughout the year, Richardson has dominated the 100m event and currently holds five out of the eight fastest times in 2023. Her impressive run began in May, when she ran a time of 10.76, showing her potential early in the outdoor season.
In comparison to the previous year, Richardson's progress is evident. In 2022, her best time of 10.85 only ranked her 32nd on the list of fastest times, and she appeared in the top 100 only three times. This marked a significant disappointment for Richardson, especially when she finished last in the 2022 Prefontaine Classic. However, she remained resolute in her love for athletics and her determination to perform at her best. Richardson defiantly stated, "I'm a warrior. My passion will always come out for my love for what it is I put my blood, sweat, tears, and sacrifice into."
Unlike previous seasons, Richardson has maintained a consistent rhythm in 2023. She peaked at the perfect time and delivered a champion-level performance at the World Athletics Championships, where she ran an impressive time of 10.65. Analyzing her performance throughout the year, it's clear that her best times have mostly occurred between July and August, particularly leading up to or during major events like the Championships.
Richardson's growth and success in 2023 have solidified her status as a rising star in athletics. With the Paris 2024 Olympics on the horizon, she poses a significant threat to anyone aspiring to become the Olympic 100m champion. Richardson has proven that she cannot be underestimated anymore, and she is determined to continue her journey towards greatness.