Spain's Women's World Cup Team Omits Jenni Hermoso to Ensure Her Well-being Following Kiss Controversy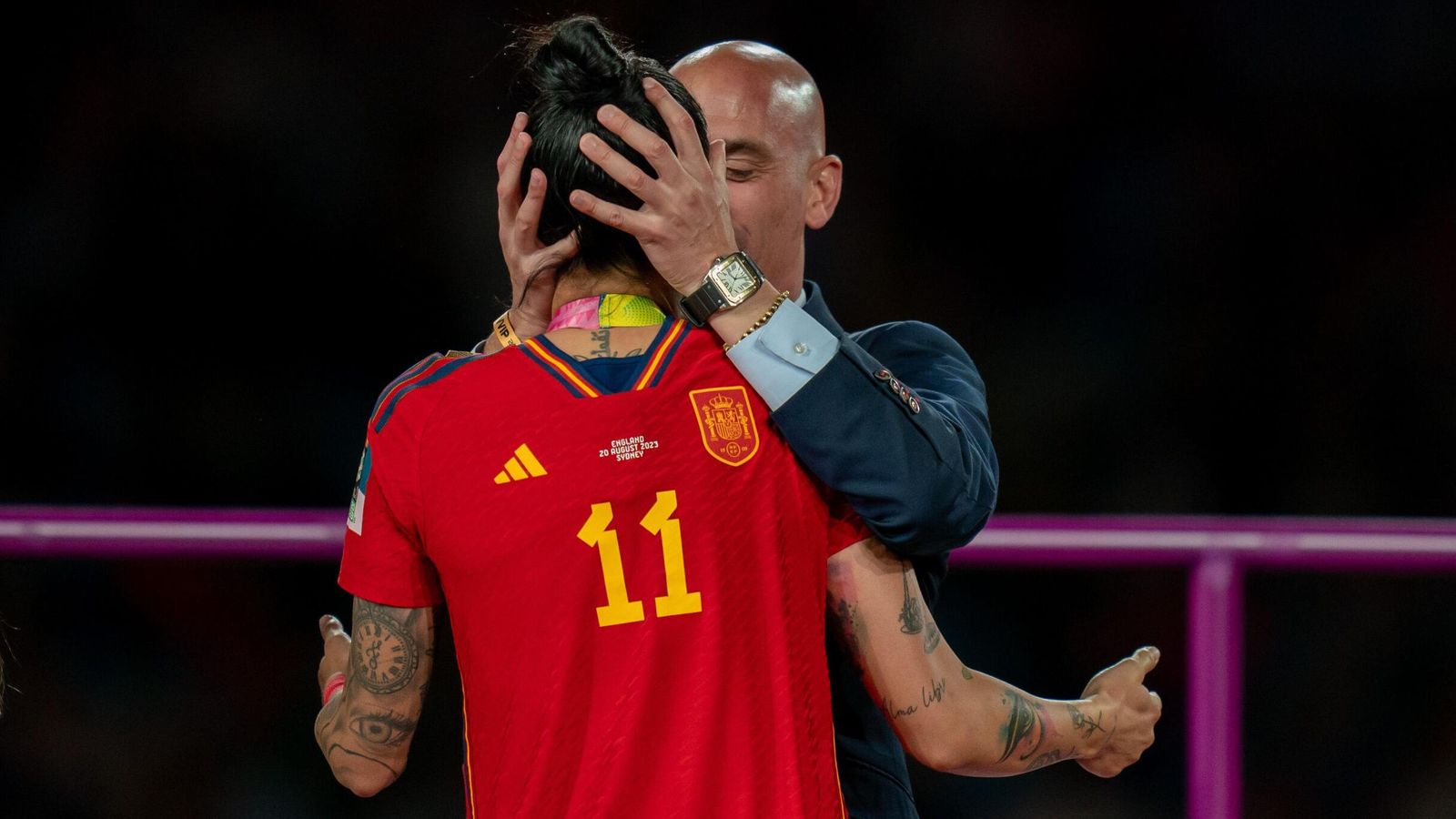 On Monday 18 September 2023, Spanish footballer Jenni Hermoso was not selected for the first squad announced since the scandal involving her and ex-federation president Luis Rubiales. This decision was made by new Spain head coach Montse Tome, who stated that she had spoken to Hermoso and chose not to include her in order to "protect her".
Following the Women's World Cup victory, where Hermoso was kissed on the lips by Rubiales during celebrations in Sydney after defeating England, the entire World Cup-winning team went on strike. They called for reforms and new leadership within the Royal Spanish Football Federation (RFEF) after Rubiales initially refused to resign before eventually stepping down.
Last Friday, 21 out of the 23 players involved in the tournament, including Hermoso, declared that the strike would continue until their demands for structural reform at the RFEF were met. Despite Rubiales' resignation, the players believed that not all of their demands had been addressed.
Nevertheless, Montse Tome has called up 15 players from the World Cup-winning squad for the upcoming Nations League matches against Sweden and Switzerland. Hermoso, along with seven other players, will be absent from the squad. It remains unclear whether it was Hermoso herself who requested not to be called up.
Among the other players missing from the squad are captain Ivana Andres, Irene Guerrero, Mariona Caldentey, Laia Codina, Alba Redondo, Rocio Galvez, and Claudia Zornoza. Tome mentioned that she had spoken to all the World Cup-winning players she had selected and expected them to report to the training camp on Tuesday. Although no player had expressed a desire not to be called up, it is uncertain whether they have agreed to end their boycott.