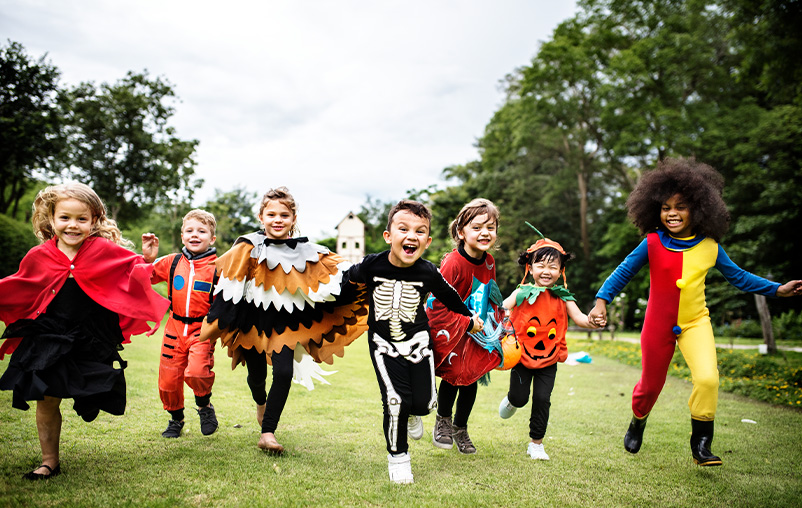 Halloween is a night filled with spooky and fun activities, but it is also a night that keeps emergency departments busy, including University Hospital's. The high level of activity and excitement amongst children during trick-or-treating can sometimes make them forget about safety precautions, such as crossing the street safely. Jennifer Northway, the director of University Health's Injury Prevention Program, warns that Halloween can be the deadliest night of the year for children. Therefore, it is important to prioritize their safety.
University Health leads Safe Kids San Antonio, a local chapter of an international organization dedicated to ensuring children's safety and preventing injuries. Safe Kids has provided some tips to make sure that Halloween remains fun without any accidents:
1. Decorate costumes and bags with reflective tape or stickers and opt for light-colored costumes. Instead of masks, use non-toxic face paint and makeup to ensure better visibility.
2. Provide kids with glow sticks or flashlights to help them see and be seen by drivers.
3. It is advisable for children under 12 to be accompanied by an adult while trick-or-treating at night. Kids who are mature enough to be out without supervision should be reminded to stick to well-lit areas and go trick-or-treating in groups.
4. Select costumes that are the right size to prevent trips and falls.
5. Always use crosswalks, stick to sidewalks, and remain cautious of cars turning or backing up.
In addition to ensuring child safety, it is equally important for drivers to be cautious on Halloween night, especially in residential areas. Here are some tips for drivers to keep everyone safe:
1. Stay vigilant for trick-or-treaters crossing mid-block where there may be fewer streetlights.
2. Keep an eye out for children during the popular trick-or-treating hours of 5:30 p.m. to 9:30 p.m.
3. Avoid distractions, such as using your phone, and remain focused on the road.
By following these safety tips, we can all enjoy the spooky fun of Halloween while keeping our children and community safe.