Columbia Joins Broadway Clean-Up Initiative, Aiming to Restore the Prestige of the 'World's Most Famous Street'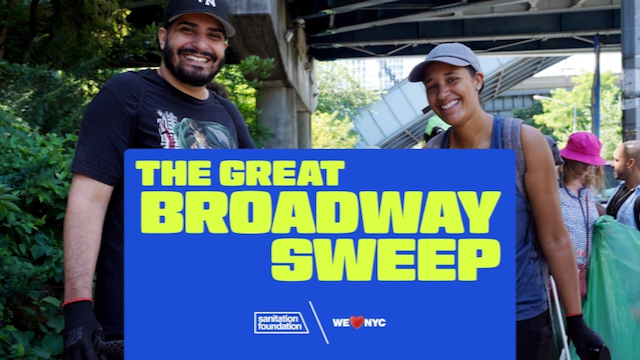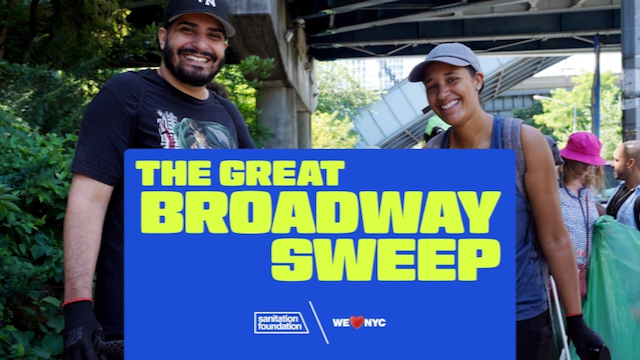 Columbia University President Minouche Shafik along with Barnard President Laura Rosenbury, Teachers College President Tom Bailey, and local leaders will kick off the Great Broadway Sweep as part of Climate Week. This partnership between the NYC Sanitation Foundation and We Love NYC aims to gather volunteers and collect litter along the entire length of Broadway.
The Sanitation Foundation and We Love NYC have planned nine morning cleanups spread over five days. The cleanups will begin at City Hall in the south and Inwood in the north, gradually working their way towards each other. Each day, the cleanup will move closer to Times Square, culminating in a grand cleanup and celebration in the heart of New York City.
Columbia University invites everyone to join them at their Manhattanville Campus (615 W 129th St.) on September 20 at 10:00 am. New York City Councilmember Shaun Abreu and Presidents Shafik, Rosenbury, and Bailey will lead a rally for community partners, neighbors, and volunteers to initiate the cleanup efforts in the Morningside Heights and West Harlem areas of Broadway, famously known as the "World's Most Famous Street."
To get more information about the event and register for participation on Day Three, please visit The Great Broadway Sweep website. Please note that if the waitlist is activated, it means that the location has reached its capacity. You can consider registering for another Great Broadway Sweep location or join the waitlist, and you will be notified if a spot becomes available at this location.