Collaboration for SDG Implementation: 1 Planet, Shared Targets (Side Occasion at SDG Action Weekend)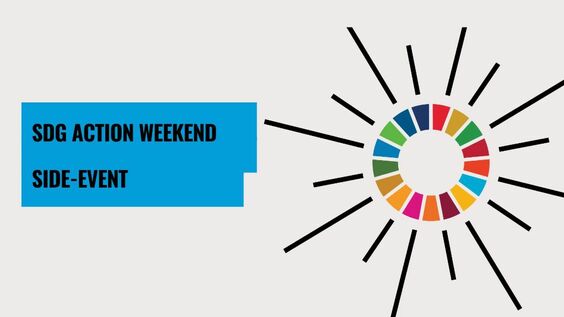 The side occasion at the SDG Action Weekend organized by the Permanent Mission of the Federal Republic of Germany to the United Nations in New York, along with the Preparing Institute of Jamaica, HH MSII SDG Challenge, UNESCO IESALC, UN MGCY, Danish UN Youth Delegation, Future Perspectives, German UN Youth Delegation, Worldwide Student Forum, Worldwide Youth Biodiversity Network, 1 Million Teachers, UNESCO SDG4 Youth and Student Network, Save the Kids, Stakeholder Group of Persons with Disabilities, The Millennials Movement, and Planet Meals Forum, aims to maximize the influence of the SDG Summit by offering a platform for stakeholders to collect, make commitments, and contribute towards the achievement of the SDGs by 2030.
The SDG Action Weekend is divided into two major days of activities. The initially day, recognized as the SDG Mobilization Day, will take location on Saturday, 16 September, at the United Nations Headquarters in New York. This day will offer an chance for participants to come with each other and go over distinct commitments and actions that can drive the transformation towards reaching the SDGs.
The second day, referred to as the SDG Acceleration Day, will be held on Sunday, 17 September, also at the UNHQ in New York. This day will concentrate on accelerating progress towards the SDGs by facilitating collaboration and partnerships involving Member States, UN entities, and other international organizations.
These side events have been cautiously selected by way of an open contact procedure that concluded in August. They are organized in collaboration by coalitions of Member States, UN agencies, and other international organizations, along with international stakeholder networks. The aim is to bring with each other diverse perspectives and experience to come across revolutionary options and concrete actions to address the challenges that nonetheless exist in reaching the SDGs.