Asiana Airlines: Passenger arrested for opening plane door in the course of South Korea flight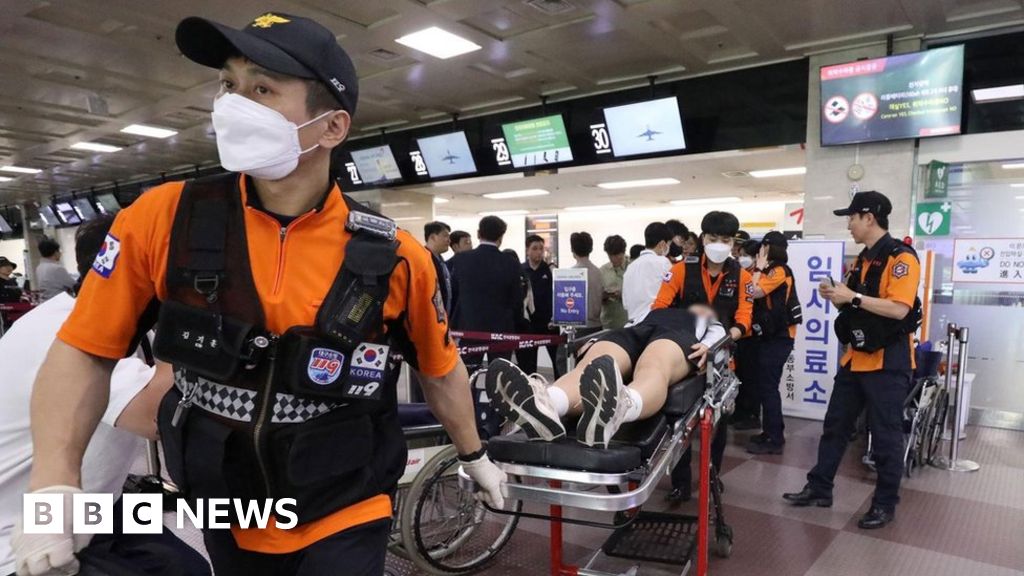 26 May perhaps 2023
Updated six minutes ago
Video caption,
Watch: Inside cabin as plane door opened mid-flight
A man has been arrested for opening a door of an Asiana Airlines flight as it was landing in South Korea.
All 194 passengers survived the flight, which landed safely but with its door nevertheless open at Daegu International Airport on Friday.
Some passengers fainted when other people had breathing challenges and had been taken to hospital, nearby media reported.
The man in his 30s mentioned he was feeling suffocated and wanted to get off rapidly, Yonhap news agency reported.
Police mentioned the man claimed in the course of questioning that he was stressed just after losing his job, according to the report.
Flight OZ8124, an Airbus A321-200 jet, had taken off from Jeju Island on Friday about 11:45 nearby time (03:45 GMT).
As it was landing about an hour later, a male passenger opened the emergency door when the plane was nevertheless 250m from ground.
A passenger's video shared on social media shows the gap in the left hand side of the plane and winds buffeting rows of seated passengers.
Flight attendants had not been in a position to cease him simply because the plane was about to land, witnesses recounted to nearby media.
They mentioned the man had also attempted to jump out of the plane just after opening the door.
Passengers have described the panic on board.
"It was chaos with persons close to the door appearing to faint 1 by 1 and flight attendants calling out for medical doctors on board by means of broadcasting," 1 44-year-old passenger told Yonhap.
"I believed the plane was blowing up. I believed I was going to die like this," he added.
Image caption,
The Asiana Airlines plane landed at Daegu with its door open
Quite a few college age kids had also been on board, on their way to a weekend sporting occasion.
The mother of 1 of the students told Yonhap: "The kids had been shaking, crying, and frightened."